Your cell phone number is an important part of your profile within Title | Pipe as it is needed for account security and, if needed to assist in the recovery of your log in credentials. The information below shows you can Change the cell number associated with your account and Hide others from viewing your cell phone in your public profile.
Log in to Title | Pipe™ - In the upper right corner click on the user icon (this will either be the image that you have loaded into your profile or a blue circle with your First and Last Initial

From the drop down options, select "Profile"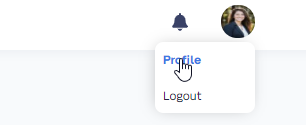 To CHANGE your cell number, in the cell phone address field, select "edit"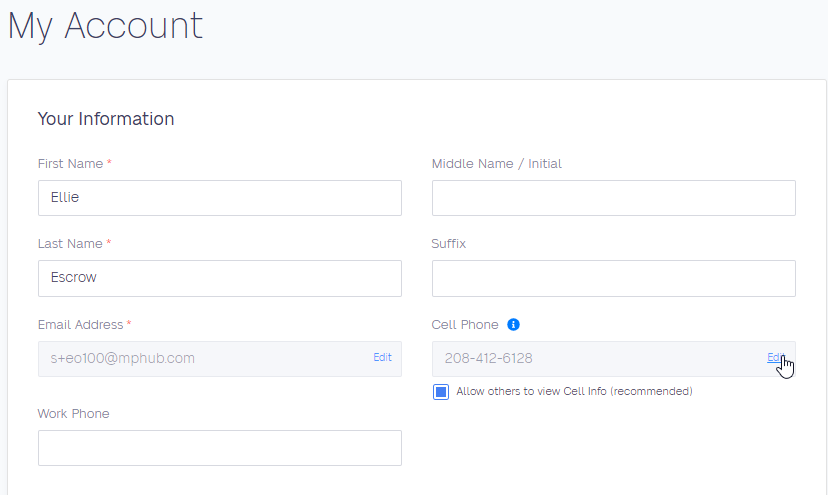 You will be asked to enter your Title | Pipe password

Enter & confirm the new cell number you will to be associated with your account

You will need to authenticate new phone. Select the SMS or Call option and input the code you receive

To HIDE your cell number, below the cell phone address field, unselect the box "Allow other to view Cell Info"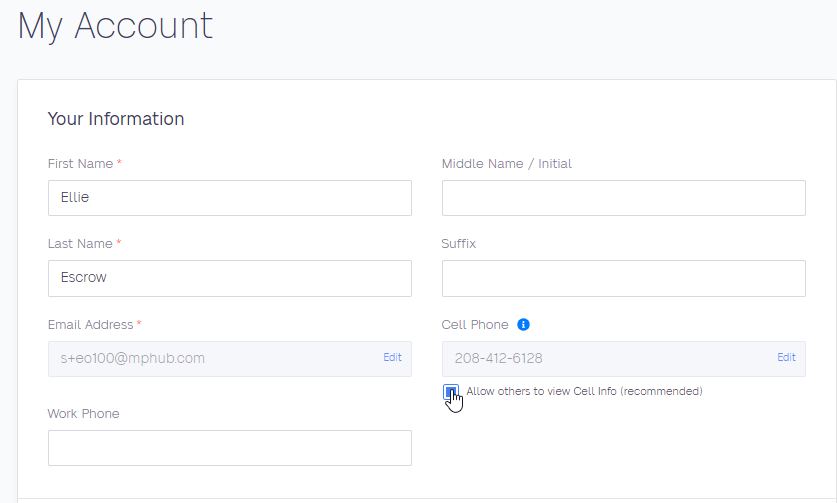 -------------------------------------------